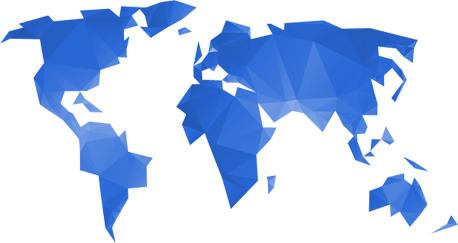 Prof. Dr. Moira Clark
Moira Clark is Professor of Strategic Marketing at Henley Business School (United Kingdom), as well as Founder and Director of The Henley Centre for Customer Management (A consortium of organisations who are interested in leading-edge best practice in customer management). She is a leading expert in the area of Strategic Marketing, Customer Management and Service Excellence. She has researched and published widely on the subject of Relationship Marketing, customer experience and service excellence. She serves as a consultant and advisor to major UK and international blue chip companies. Moira is a frequent keynote speaker at many public and in-company seminars and conferences around the world.
Prof. Dr. Pekka Aula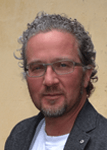 Prof. Dr. Pekka Aula is Adjunct Professor of Communication at the University of Helsinki. Previously he held the positions of Professor of Digital Communication at the University of Helsinki and Professor of Innovation Communication at the Lappeenranta University of Technology. Aula has close to fifteen years working experience as a professor in the area of communication and media studies. His experience in research is in the special fields of reputation management, organizational communication and PR, digital communication, and media studies. Aula has published widely. His recent books include "Strategic Reputation Management: Towards a Company of Good", by Routledge, and "The Reputable Firm: How Digitalization of Communication Is Revolutionizing Reputation Management", by Springer. He hold or have held many administrative positions and positions of trust in society. In addition, Aula has acted actively as an advisor and a consultant in both the public and business sector organizations.
Nanne Bos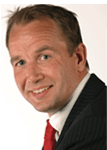 Nanne Bos works at ING Group in Amsterdam where he leads the Global Branding Management department. In this role, Nanne is responsible for defining and executing the global branding strategy and the growth of the ING Brand which stretches across 40 countries. Immediately prior to this role Nanne was member of the board of the insurance company Nationale-Nederlanden and responsible for the brand and reputation for the insurance activities in the Benelux. Nanne has over 15 years of experience in various companies in media and technology including positions with Siemens, CMG and Atos Worldline. Nanne obtained his BA in Finance and Marketing from the European University and his MA from the University of Exeter.
Tshepo Sefotlhelo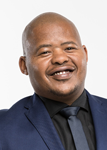 Tshepo Sefotlhelo is the current joint-CEO of Vuma Reputation Management (Vuma) having joined the organisation in 2008 as an account manager. He has years of experience in marketing working for organisations such as Multichoice, OUTsurance, Cell C and Standard Bank, to mention a few. His expertise lies in media, stakeholder and government relations, including crisis communication. Having worked in various roles for a number of organisations that operate in different sectors of the economy, Tshepo appreciates the significance of customer service, the critical need to deliver quality work that will impact the bottom line and the importance of partnerships with clients. In his role as joint-CEO, outside of driving company strategy, he is responsible for business development and overseeing the crisis management and training academy business units. He is also responsible for the recruitment of senior roles within the business and leading the company's stakeholder relations agenda. Tshepo is also the co-founder and a director of ReaderLympics, a non-profit company that promotes culture of reading among families and communities.
Salim Kadibesegil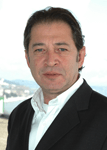 With his academic background and high referrals in Strategic Communication and Reputation Management, Salim Kadibesegil leads Corporate Reputation Management to generate awareness and have a place in local and global practices. Between 1999 and 2004 Salim represented Turkey as a Board member of International Communication Consultancy Association (ICCO) based in London. He was also a consultant for one of Turkey's top management magazines', Capital, "Most Admired Companies" and "Corporate Social Responsibility" research projects. He used to be an active chair in the Turkish Corporate Governance Association. He has been a faculty member at the School of Communications, Bahcesehir University, Istanbul/Turkey since 2008. Within 37 years of experience Salim Kadibesegil has written seven books which are widely accepted as source books in business and academics: "The Game is Over, 2012″ "It is time for Strategic Communications, 2009" "Reputation Management, 2006" "Here Comes Crises, 2002" "Where to Start in PR, 1997" "Prescriptions for PR, 1992" "Fundamentals in PR, 1986".
Prof. Dr. Harley Krohmer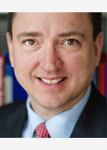 After studies of business administration, Harley Krohmer completed his Ph.D. in Marketing at the Koblenz School of Corporate Management. He then completed his habiliation at the University of Mannheim. He then was Chairman of the Institute of Marketing at the University of Cologne and continued as Chairman of the Institute of Marketing and Management at the University of Bern since 2004. He is currently dean of the Faculty of Business, Economics, and Social Sciences at the University of Bern and senator of the University of Bern. His specific research interests include Luxury Marketing, Brand Management, and Pricing. He is co-author of the English marketing textbook "Marketing Management" and author of numerous publications in internationally leading research journals (e.g., Journal of Marketing, Journal of Marketing Research, Strategic Management Journal, Journal of Product Innovation Management).
Uwe Schmidt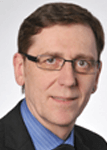 Uwe Schmidt works at Bayer AG in Leverkusen/Germany where he leads the Corporate Branding function. In this role, Uwe is responsible for defining, implementing and monitoring the brand asset management strategy on a global level. He started his career in the wine industry in South Africa. Uwe then joined the Bayer Group where he took over several functions with growing responsibility mostly in the area of marketing and communications both on regional and global levels. Before he took over his current position he acted as Head Global Branding within the subgroup Bayer CropScience with responsibilities for the complete product brand portfolio on a global level. Uwe has a background in agriculture/viticulture and communications/branding.