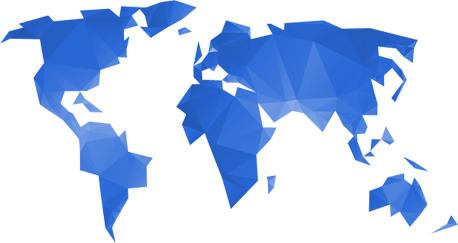 In spring 2005, the idea of initiating an INBREC Chapter in Switzerland – analogous to the COI Sponsoring – was born. The Chapter should be a forum for brand managers who regularly meet to fairly and squarely exchange experiences (good and bad ones) in a trustworthy atmosphere.

No sooner thought than done: The INBREC Switzerland was born.

On September 23, 2005 the first INBREC event took place. It was hosted by Swisscom in Berne. The first participants among others were Daniel Probst (Head Group Identity, Swisscom), Bernhard Eggli (Director Brand Management, UBS) and Markus Renner (Director Brand and Reputation Management, Novartis). Among others Prof. Marco Casanova (Founder Country Chapters) gave an input presentation on "Personal Branding" and "Best Practice Case Lindt & Sprüngli: Integrated Branding as a basis for market success".
From then on, brand managers of large Swiss companies met four times a year for fruitful exchange and networking. Most of the events were hosted by one of the participants, which often led to extraordinary insights. On June 14, 2006 the participants could witness the production of concrete at Holcim AG. On January 16, 2007 Europe's most modern parcel centre at Swiss Post AG in Härkingen could be visited.

The German philosopher Peter Sloterdijk gave an impressing talk at an INBREC event in Berne on November 23, 2007. Tanja Kurz, brand manager at Mercedes-Benz Cars, also took part in this event and the idea to export the concept of INBREC to Germany was developed.

Meanwhile, the former Novartis Brand & Reputation Manager Markus Renner had changed positions and became partner at Branding-Institute AG. Markus, being one of the participants and convinced advocate of INBREC, became co-founder of INBREC Germany.

On September 12, 2008 the first event of INBREC Germany took place at Zeppelin Hotel in Stuttgart. Heinz Brodbeck (Vice-president of the administrative board of Shell Brands International AG) gave an input presentation on "Outline of a transformation process in global branding". Markus Renner elaborated on "Impact of reputation rankings on corporate brand".

The first cross-border INBREC event took place on May 29, 2009 and was hosted by Mercedes-Benz in Stuttgart. Brand managers from Switzerland and Germany discussed among others the following issues: "Crisis as a chance" and "Behavioural Branding". Of course the impressing Mercedes-Benz Museum was visited as well.

This was the starting point for a common annual event of INBREC Switzerland and INBREC Germany. One of those common events took place at the European office of Google in Zurich. In addition to a visit of the highly innovative premises, interesting input presentations were given. For example, Andreas Rohde, Industry Head (Google), talked about "Branding through innovation at Google". Tobias Bielenstein, Senior Consultant of Branding-Institute AG, gave a presentation on "Branding in Silicon Valley - Entrepreneurial Brands Going Global".

Till the end of 2013, 22 events of INBREC Switzerland, 10 of the German chapter and five cross-border events took place.

We are interestedly looking ahead and looking forward to many exciting discussions on Brand & Reputation.

Marco Casanova, lic.rer.pol.
Founder INBREC Switzerland and Co-Founder INBREC Germany
Prof. Dr. Markus Renner
Founding member INBREC Switzerland und Co-Founder INBREC Germany